Alfredo Pulvirenti.
I was born and raised in Acireale (CT), a nice town in Sicily, Italy. After my studies in Rome I moved to Dublin, Ireland, and then to Brussels, Belgium, where I currently live. I would say that Sicily is always my home.
I'm an ex-member of Google's Search Quality team: taking care of Google's search index quality, fighting spam and representing Google to the Webmaster community via blogs, forums, and conferences.
I currently work as Senior Digital Project Manager for the Council of the European Union. Previously, I was Head of Traffic at Stepstone, and even before a Search Quality Strategist at Google. You can find me also on Linkedin.
I founded the Scarti Cultural Association and Magma – international short film festival, and I continue working for it with my friends. In Rome, I took part in SporcoImpossibile (indie rock bands management) and worked for the Rome Photography Festival.
I like my friends, cinema, music and concerts, playing football and eating good fish. In this blog you can find some of my thoughts.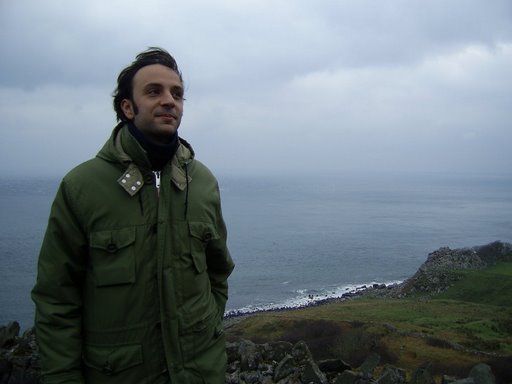 Sono nato e cresciuto ad Acireale (CT), e dopo avere compiuto gli studi universitari a Roma sono finito in Irlanda, a Dublino, per poi sportarmi a Bruxelles (Belgio), dove risiedo attualmente. Ma la Sicilia, in fin dei conti, resta il posto che chiamo casa, senza dubbi.
A Dublino ho lavorato come Search Quality Strategist per Google. A Bruxelles lavoro attualmente come Senior Digital Project Manager per il Consiglio dell'Unione Europea. Prima, ho lavorato come Head of Online Traffic per Stepstone.
Faccio parte dell'Associazione Culturale Scarti e dello staff di Magma mostra di cinema breve. A Roma, ho fatto parte di Sporcoimpossibile e lavorato per l'organizazzione del Festival di Fotografia. Scrivo per il blog di Mizzica e ogni tanto per il blog Europei di Calcio 2012 .
Mi interesso di cinema, musica, web, e su questo blog scrivo di quello che mi capita, che mi piace, o che mi fa pensare.