Nonostante la locandina alla James Bond e l'immancabile ruolo da seduttore di Clooney, sono rimasto colpito da The American.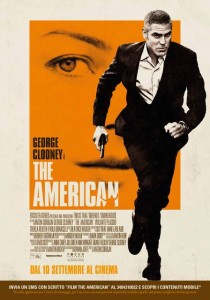 Il film, diretto da Anton Corbijn (autore di moltissimi video clip e dello stupendo Control) ha uno stile secco, asciutto. La storia non fornisce spiegazioni inutili, e si concentra sulla necessità di fuga impedita del protagonista. Lo scenario abbruzzese, spoglio e straniante, è il contorno giusto per le poche parole di cui il film necessita.
Un finale azzeccato e una colonna sonora ben studiata (Corbijn conosce a fondo l'argomento musicale) rendono il film ancora più degno di essere visto.
A proposito della colonna sonora, ecco uno dei pezzi migliori, di Cuby and the Blizzards.